Grafix
Powder Spraying Unit
The efficiency of modern printing machines stands and falls with the drying and/or the powder-spraying unit. This is why we supply several powder spraying units namely,
Digital
Digitronic
Hitronic-S
Powder Extraction Systems
When you work with powder you must be prepared for a certain amount of machine contamination and dust in the print shop. The results include more wear, frequent downtimes cleaning and not least health hazards. The situation can be remedied by a powder extraction system for the prevention of dust emission at the very source.
Dryer Systems
IR Dryer
Combi Dryer
G55 and G52 Controls
HAK (Hot Air Knives)
UV Dryers C1/C2/C3
If you have further enquires, please feel free to contact our Technical Advisor.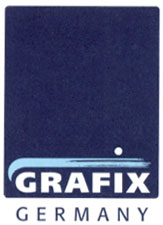 GRAFIX (Asia Pacific) Equipments
61 Kaki Bukit Place
Singapore 416233
Tel: (65) 68410 2202 Fax: (65)6841 2722
Email/Contact Us
Website: www.grafix-online.de